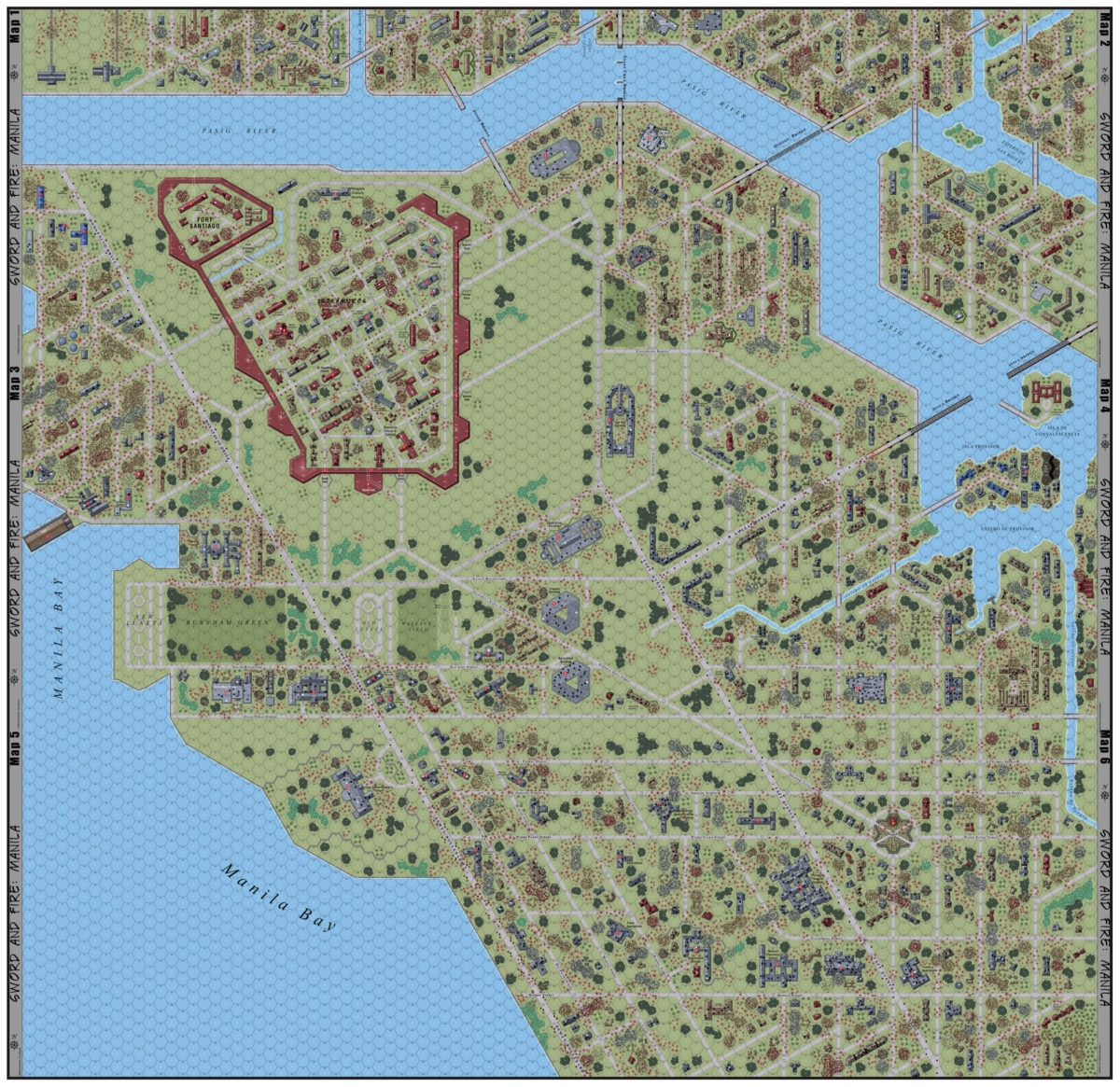 Re-reading Mark [Pitcavage's] post while also going through the final rounds of quality-checking the [MMP Sword & Fire] Manila map.
One map-related quality thing that I don't think Mark mentioned is the sheer amount of attention to detail that goes into making a map that doesn't hinder play. Simply put, there are many ways that map artwork can get in the way of play, either by being hard to visually discern or by being confusing to interpret, rules-wise.
I thought I was good at this, just from my years of doing dozens of VASL maps, where every pixel has to be right, or at least not-wrong. But these last few months have shown me that Perry, Klas, and Chas are just impressive this way. Sure, the Manila map has over 8300 hexes, but I've strolled through that map dozens of times just looking for things to clarify or fix. And yet these MMP guys have caught a bunch of things I'd missed or never even thought of. And without those fixes, people would have questions about how to play what's on the map. And that's not good ASL.
Visual things like making sure hex IDs are easy to read and not obscured by the underlying terrain. Making sure Bypass Movement is obviously NA by having terrain touch the hexside (but not go over!) if possible. Making sure LOS is not messed up by having edges of LOS obstacles being obscured in some way. Even just making sure the text characteristics are consistent throughout the map – all water bodies are labeled in the same way, all buildings, all roads, etc.
And then the subtle things like making it obvious whether units can move from one hex to another of the same building while staying entirely within the building outline itself – not so easy when you're trying to mimic historical buildings or buildings that are partially destroyed, like we have in Manila.
All of this painstaking effort means that people will spend less time fighting the map and more time playing ASL. And that attention to quality is what makes MMP a pleasure to work with and buy from.
– By Tuomo Repetti and posted with his permission, first posted on Gamesquad, 29 December 2021